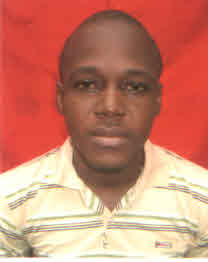 Abejirinde Ayodele Adedeji
Assistant Lecturer
Faculty Of Humanities and Social Sciences
Department Of Social Sciences
Courses Taught:GES 105 
Research Interest
Social Change, Works and Industry.
Modernization, Crime and Delinquency.
Education 
University of Ilorin (M.sc Sociology) 2005 – 2006
University of Ilorin (B.sc Sociology 2.1 Division) 1999 – 2002
Professional Experience 
Professional And Honorary Society Memberships
Nigerian Association of Sociology and Anthropology
Major Recognitions and Honours
Selected Publications
Motivation and Employee Performance in Public and Private Enterprises.
Child and Maternal Mortality: A Sociological Perspective.
Introduction to Sociology for Beginners.
Ethnic Nationalities and the Problem of Political Integration in Nigeria.
Marriage and Modernity: The Challenge of Legalizing Same-Sex Marriage.