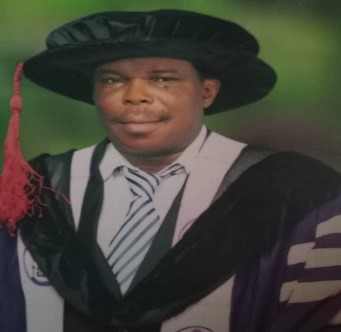 Brief History of the Department
The Faculty of Engineering was established in 2016/2017 academic session to run Chemical Engineering programme with other five engineering programmes leading to the award of a Bachelor of Engineering (B. Eng.) degree. At the start of the Chemical Engineering programme, it was administered or housed in the Department of Chemical, Petroleum and Gas Engineering. In 2016/2017 academic session, the Chemical Engineering programme started with 72 students, one (1) academic staff (Assistant Lecturer) and one (1) technologist who has presently converted to an academic staff and now a lecturer II) as the pioneer members of staff. Engr. Dr. Erewari Ukohua (Lecturer I and a Civil Engineer) was appointed as the pioneer coordinator of the department and was later succeeded by Engr. Julie Mamukuyomi in 2018/2019 academic session. In 2019/2020 academic session, the administration of Chemical Engineering programme was separated from the Department of Chemical, Petroleum and Gas Engineering and now administered in its own department-Department of Chemical Engineering. Engr. Prof. Abiola John Kehinde who is on contract with the university was appointed as the pioneer Head of Department (HOD) in February 2021. The present HOD in the person of Engr. Prof. Samuel Enahoro Agarry who is on sabbatical with the university was appointed in December 2021. The manpower capacity of the department has kept on improving with increased staff strength. The department currently has a staff strength of fifteen (15) core chemical engineering academic staff, four (4) technical staff, and four (4) administrative staff. The academic staff comprises of Professors (contract, sabbatical, and adjunct), Senior Lecturers (tenure and sabbatical), Lecturer 1, Lecturer II, and Assistant Lecturer, respectively. The administrative office of the department is located in the Faculty of Engineering building complex. Adjacent to the administrative building is another building that consists of lecture rooms for students and offices for academic staff. The department presently uses its own laboratory and Faculty workshop facilities for the training of its student. The department shall produce its first set of graduates in this current 2020/2021 academic session.
Vision Statement
The vision of the Department is to gain and maintain a reputation as a nationally and globally recognized department that advances the frontiers of knowledge through theoretical and practical activity in chemical engineering which challenges the students to attain the maximum levels of intellectual and personal growth as well as sustainable development that are relevant to national and global development.  
Mission Statement
Our mission is to generate, develop and disseminate high quality broad-based chemical engineering education such that our students possesses the right attitude, relevant knowledge and skills needed to become national and global leaders in engineering industry and academia as well as to achieve the objectives of self-reliance and industrialization.
Philosophy
Chemical Engineering applies basic principles in Chemical, Physical and Biological Sciences to the development, design, fabrication and construction, operations, control and management of plants for the processing of raw materials to obtain useful products for human utilization. Therefore, the Chemical Engineering programme is tailored towards providing a sound, high quality broad-based knowledge of engineering principles and total development of the student with relevant skills, ethical standards and required character/attitude coupled with high practical and innovative ability to address national and global modern problems and challenges of technological, environmental, safety and economic interest by making the department to be a world-class centre of excellence in Chemical Engineering education. To this end, recognizing the nature and needs of our contemporary society and the drive towards self-sustaining technological advancement, our educational training at the undergraduate level covers the areas of specialization like Biochemical Engineering, Environmental Engineering, Petrochemical/Reservoir Engineering, Process Economics and Design, Reaction Engineering, Separation Processes/Unit Operations, Transport Phenomena, and Thermodynamics. These are all designed to provide the educational training and skills necessary for understanding, planning, designing, operating and maintaining the various processes and operations involved in the modern Chemical, Biochemical, Food, Petroleum/Petrochemical, Polymer, Material and Environmental Industries.
Objectives         
The major objective of the Chemical Engineering programme is to produce high quality, qualified and competent Chemical Engineering graduates that can shoulder a broad spectrum of engineering responsibilities, play leading roles in their field and capable of being job-creators instead of job-seekers. The specific objectives are to: 
(i) develop students' competence in the basic principles of science, engineering and economics (SEE) which are professional in rigour and highly practical in training that underlie the operations of chemical, biological and extractive – industry technologies;
(ii) produce graduates that can rise to the challenges of a developing economy in the context of technological, environmental, social, safety and economic requirements with high engineering academic standard coupled with adequate practical experience and aided with Information, Communication and Technology (ICT)  and sufficient knowledge in general studies, economics and management; 
(iii) produce graduates with the capacity to set up and operate small scale units of their own so that they can be self-employed;
(iv) establish a platform for University-Industry collaborative research and development.
Career Opportunities
Graduates of the Department of Chemical Engineering may expect good employment opportunity in the following areas:
Petroleum industry
Petroleum refineries
Petrochemical plants
Soap and detergent industries
Paint industries
Plastic processing plants
Pharmaceutical industries
Food and agro-allied industries
Research organizations
Technical sales
Engineering consultancy
Metallurgical industries. .
Environmental consultancy
STAFF LIST
List of Academic Staff in the Department of Chemical Engineering
 

S/N

 

Name of Staff

 

Status

 

Specialization

1

Engr. Prof. Enahoro Samuel AGARRY

Sabbatical

Biochemical Engineering/Bioenvironmental Engineering

 

2

Engr. Prof. Abiola John KEHINDE

Contract

Reaction/Catalysis/Environmental

3

Engr. Prof. Awajiogak  Anthony UJILE

Adjunct

Mass Transfer/

Environmental Engineering/

Corrosion

4

Engr. Prof. (Mrs.)  Gumus RHODA

Adjunct

Modeling/Design of Chemical Reactor

5

Engr. Prof. Zekieni Robert YELEBE

Adjunct

Waste and Environmental Management/

Biochemical Engineering

6

Engr. Dr. Blessing .E. EBOIBI

Sabbatical

Renewable Energy/Reaction Kinetics

7

Engr. Dr. Adepoju Tunde FOLUNSHO

Tenure

Biochemical Engineering/Reaction Engineering

 

8

Engr. Dr. P. IGBAGARA

Tenure

 

9

Engr. Dr. (Mrs.) Eruni Philip UKU

Tenure

Biochemical Engineering

10

Engr. Engr.Ebinimi GBEINZI

Tenure

Gas Processing Process/Safety Management

11

Engr. (Mrs.) Ruth Eniyepade EMBERRU

Tenure

Separation processes/Process Simulation and Optimization

12

Engr. (Mrs.) Esther  Chioma Udochukwu

Tenure

Process Simulation and Optimization/Environmental Engineering

13

Engr. Adianimovie SAKWE

Tenure

Environmental/Energy Engineering

14

Engr. Blessing AMABOGHA

Tenure

Process Engineering/Environmental Engineering

15

Mr. Wilfred ADAKA

Tenure