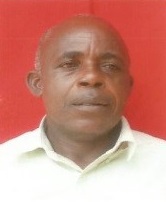 Brief History of the Department
Though approve and established to commence academic activities in the year 2011, the Faculty of Engineering holding the Department of Mechanical Engineering could not obtain candidates subscribing to the Academic Programmes in the Faculty; no, not until the 2016/2017 academic session. That immediately means that the Department of Mechanical Engineering being one of the six take-off Departments in the Faculty of Engineering, had her first set of students (nick-named the Pioneer set) in the year 2016.
The Department since then, has grown academically in length and girth. One can note the following
The Department's pioneer set of students are on their first stage (semester) of their two-stage degree examinations. Graduation is expected March 2022.
The Department scored Full in the only recently concluded NUC Accreditation of academic Programmes exercise in the Faculty of Engineering.
The Department is presently in good preparation towards the COREN Accreditation visit, very soon to come.
Through research engagement with our Final-year, (500-level) students, the Department, in conjunction with the Department of Mechatronics Engineering, is in good progress in establishing a Mecha-Solar Lite Project. Upon completion, the Project intends to make Faculty of Engineering become solar energy-user compliant. The Faculty would reduce dependence on Generator powered energy supply to run light equipment in the offices in the Faculty.
More to come as the Department rides on the trajectory of development in the years to come.
Student population distributed to all the Levels of the Programme now stands at …. This interprets to mean that Mechanical Engineering is also one of the highly subscribed programmes in the Federal University, Otuoke.
LIST OF STAFF IN THE DEPARTMENT
| | | | |
| --- | --- | --- | --- |
| S/No. | NAME OF ACADEMIC STAFF | APPOINTMENT | AREA OF SPECIALIZATION |
| 1 | Engr. Dr. Taiwo Semiu Amosun | Tenure | Design and Production |
| 2 | | Tenure | Energy |
| 3 | Engr. Leo E. Obogai | Tenure | Off-shore Engineering |
| 4 | | Tenure | Thermo-fluids |
| 5 | | Tenure | Solid Mechanics and Materials |
| 6 | Engr. Robert S. Yelebe | Tenure | Design and Production |
| 7 | | Tenure | Thermo-fluids |
| 8 | | Tenure | Thermo-fluids |
| 9 | | Contract | Agric. Processing and Machinery |
| 10 | Engr. Prof. Stephen T. Odi-Owei | Contract | Tribology |
| 11 | Engr. Dr. Chukwunenye A. Okoronkwo | Sabbatical | Thermo-fluids |
| 12 | Engr. Prof. Otunuya Obodeh | Adjunct | Thermo-fluids |
| 13 | Engr. Dr. Ikpi M. Ofem | Adjunct | Materials |