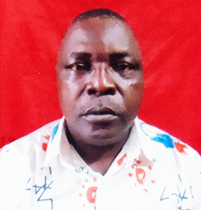 BRIEF PROFILE
I was born in Omoku in Ogba/Egbema/Ndoni Local Government Area of Rivers
State on 19th April, 1959. After my Primary School Education in 1975, I went to teachers training college Ndele in 1976, after my training as a teacher; I was employed by the Rivers State Government as a Classroom Teacher in 1982.
In 1983, I proceeded to the University of Port Harcourt where I obtained a Bachelor Degree (B.Sc.) in Political Science (Education) in 1987.
In 2004, I obtained my Master's Degree (M.Ed.) in Curriculum Studies. For the zeal I have for education, I went further to the Imo State University where I obtained a PhD in Sociology of Education in the year 2013.
I have a wide range of working experiences. I worked as a graduate assistance during my NYSC in College of Education in Gumel, now in Jigawa State. In 1987-1988.
I worked as a Master Grade I at Rivers State Post Primary School Board, Port Harcourt in 1988 to 1990. From 1991-1992, I served as Vice Principal in Post Primary School Board.
In 1992 to 2001, I served as Principal Personnel Officer in Independent National Electoral Commission (INEC).
In 2001, I was appointed the Pioneer Secretary of Rivers State Independent Electoral Commission by the then Governor, Dr. Peter Odili's Administration, a position I held till 2007 when I was promoted a Director and posted to Rivers State Universal Basic Educations Board (U.B.E) where I served as Director Planning, Research and Statistics.
In 2013, I served a Lay Magistrate in Local Government Election Tribunal in Rivers State.
On August 31, 2015, I was appointed a Permanent Secretary in Rivers State Civil Service and posted to the office of the secretary to the Rivers State Government (Cabinet).
Before my retirement in 2019, I served in Ministries of Commerce & Industry, Housing and Urban Development & Physical Planning.
In 2020, I was employed as a Contract Academic Staff of Federal University Otuoke, the job am doing up till date.
I am happily married with children.
RESEARCH INTERESTS
Sociology of Education
UNIVERSITY EMAIL
PUBLICATIONS