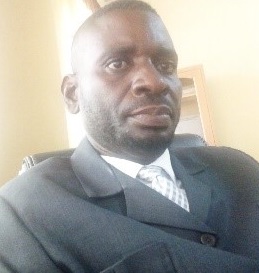 Imo, Ibezhinim Chiwhetu, is a University Lecturer in the Department of Science Education, Faculty of Education, Federal University Otuoke, Bayelsa State of Nigeria. He's a Ph.D Scholar in Nnamdi Azikiwe University, Akwa, Anambra State of Nigeria studying Technology Education (Automobile/Mechanics) and also bagged a Master of Science ( M. Sc) Degree in Technical Education in the year 2018, and Bachelor of Science (B. Sc) Degree in Science and Technical Education (Mechanical/Metal Works Option), from Rivers State University, Port Harcourt, Nigeria in the year 2012, also, a Bachelor of Arts (BA) in Educational Administration from Africa  College Of  Christian Education & Seminary, Port Harcourt, Rivers State, Nigeria in the year 2003, and a Diploma in Theology (D.TH) from Christ, The Redeemers College, Lagos, Lagos State of Nigeria in the year 2010. He was trained on International Computer Driving Licensed (ICDL) by Federal University Otuoke, sponsored by Tertiary Education Trust Fund (TETFUND), Nigeria and a registered member of Technology Education Practitioners Association of Nigeria (TEPAN).  Mr. IMO, Ibezhinim Chiwhetu, is also a Reverend Clergyman ordained as an Assistant Pastor (AP) of the Redeemed Christian Church of God, by Pastor E. A. Adeboyo, the General Overseer of the Redeemed Christian Church of God in the year 2012. More so, Imo, Ibezhinim Chiwhetu is an author of the religious text titled." Understanding God's Plans for You" (Millennium book), registered and certificated in Nigeria by the National Library of Nigeria, Abuja with ISBN: 978-978-9365-10-4 in the year 2013. He is legally married and blessed with four boys, and one girl. His interest cuts across Education, Science, Technology.
Education: Imo, I. C. interest in education is deep in the studies such as educational administration, school management and supervision, Educational Technology, ICT in Education, Adult Education, and Issues of Modernization etc.
Science: As a scholar, Imo, I. C. spent much time of studies devoted to nature's study, Science Education Curriculum such as the Nigeria Primary and Secondary School Science Curricula, Curriculum Development, Implementation and Evaluation in Science Education, History of Science Education, and the Principles and Philosophy of Science Education etc.
Technology: Imo, I. C. is a student of Technology Education, and Research Studies  are on impact of vocational skills acquisition programmed on youths in the South-South Religion of  Nigeria, Vocational Training Programmes, and Sustainable Development of Ruler Dwellers in Rivers-West Senatorial District, Rivers State, Impact of information and Communication Technology (ICT) on student's academic achievements in teaching and learning activities in secondary schools in  Ahoada East Local Government Area of Nigeria, and in addition ,invented and manufactured a cha-coal used processing oven for the production of bakery and toasted foods such as meat pies, breads  chickens , and fishes ,etc. as individual practical project required for the award of  M.Sc. in Rivers State University.
Religion: Imo, I.C research interest in religion includes among others, the studies of Theology, Christology, the Acts of the Apostles, Early Church History, Exilic and Post-exilic Judaism, Ecumenism and Religions Dialogue, and Africa Traditional Religion (ATR).
UNIVERSITY EMAIL:
PUBLICATION: