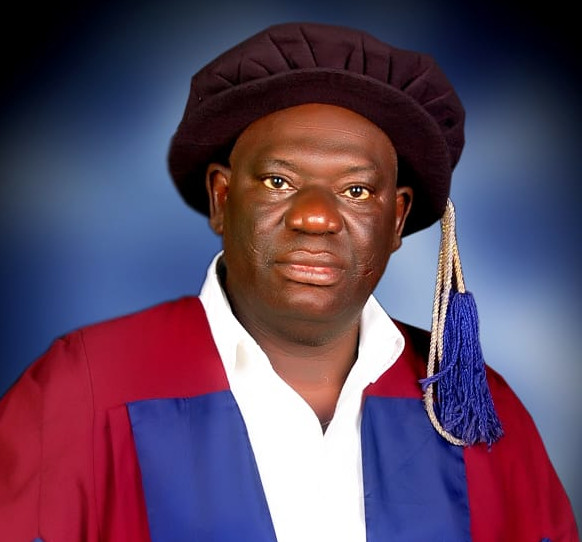 Welcome to the School of Postgraduate Studies, Federal University Otuoke.
Federal University Otuoke was established in February 2011 during the administration of President Goodluck Ebele Jonathan. It admitted its first set of students in the 2012/2013 Academic Session, and produced its first set of graduates in the 2015/2016 Academic Session. The University occupies three campuses on the same road – the West Campus, the Administrative Block, and the East Campus. The University is sited in Otuoke Community in Ogbia Local Government Area of Bayelsa State, Nigeria.
The University runs undergraduate programmes in six faculties. The faculties are: Education, Engineering, Humanities, Social Sciences, Management Sciences, and Science. To fulfil its mission of extending the frontiers of knowledge through teaching and research, to help improve the skills and competence of other graduates who are working outside the academia or do not seek to do so, and to become even more useful to the region where it is located. Federal University Otuoke established the School of Postgraduate Studies, for higher degrees and diplomas, in February 2016.
The pioneer Dean was Professor Philomena E. Ejele (2017 to 2019). Other professors that have served as Dean in the School include: Professor Augustine Ikein, Professor Tuemi Tudou Asuka, Prof. Osarume  Tawari, and later Prof. Benjamin Okaba, who is currently running the affairs of the Postgraduate School. Subsequently, with the approval of Senate, and using the framework established by it, the School of Postgraduate Studies assumed the responsibility of developing programmes for postgraduate degrees in collaboration with academic departments of the University.
The University is philosophically oriented to providing services for the attainment of excellence in knowledge creation. The core values include:
Learning
Integrity
Knowledge
Excellence
Service
Faculty of Humanities
M.A in English and Literary Studies
Ph.D in English and Literary Studies
M.A in History and International Studies
M.Phil. in History and International Studies
Ph.D in History and International Studies
Faculty of Management Sciences
PGD in Accounting
M.Sc in Accounting
 Ph.D in Accounting
Faculty of Social Sciences
PGD in Economics and Development Studies
M.Sc in Economics and Development Studies
M.Phil. in Economics and Development Studies
Ph.D in Economics and Development Studies.
PGD in Political Science
M.Sc in Political Science
M.Phil. in Political Science
Ph.D in Political Science
PGD in Sociology and Anthropology
M.Sc in Sociology and Anthropology
Ph.D in Sociology and Anthropology
Faculty of Science
PGD in Biochemistry
M.Sc in Biochemistry
M.Phil. in Biochemistry
Ph.D in Biochemistry
M.Sc in Chemistry
M.Phil. in Chemistry
Ph.D in Chemistry
PGD in Computer Science and Informatics
M.Sc in Computer Science and Informatics
M.Phil. in Computer Science and Informatics
Ph.D in Computer Science and Informatics
PGD in Mathematics and Statistics
M.Sc in Mathematics and Statistics
M.Phil. in Mathematics and Statistics
Ph.D in Mathematics and Statistics
M.Sc in Microbiology
M.Phil. in Microbiology
Ph.D in Microbiology
PGD in Physics
M.Sc in Physics
Ph.D in Physics
Click Here to Start Application